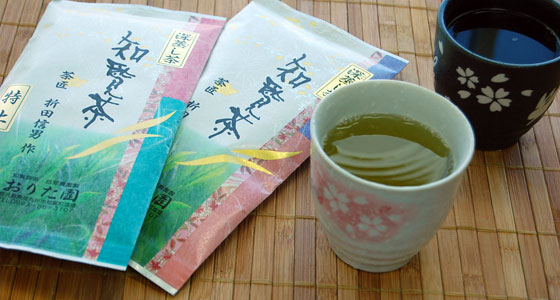 Our Recommendation
[Orita-En] – Teas by Nobuo Orita, the Tea Maestro.
Kagoshima is known for its tea, and Nijiya is proud to introduce "Orita-En," the Orita Tea Farm. Unlike many other tea companies in Japan that source their leaves from other farmers, Mr. Orita produces all of his tea leaves at his own farms. He will then process the leaves at his own facility and packs them there, overseeing the whole production process. That's why we call him a maestro, a true tea master.
Flavor chracteristics
All of his teas have unmistakably rich and strong flavors.
Yes, No Middleman.
The orders from Nijiya are packed especially in a separate lot to guarantee the freshness and the quality every time. As soon as the lot is ready, it is assembled into a container and shipped directly from Shibushi, Kagoshima.
鹿児島茶のススメ
[折田園のお茶] – 茶匠 折田信夫作
今回のお勧めは人気の折田園さんのお茶です。折田園さんは生産から袋詰めまで自社農園で一環して行っています。自社栽培した茶葉のみを使用していますので、米国のお客様に安心して飲んでもらえる高品質の素材のみを厳選しています。また農薬をほとんど使わず、お茶栽培に最適な知覧の気候を利用した独特の栽培方法も、折田園さんならではです。
味の特徴
一口飲んで芳醇な香りと味わいを楽しめるのが折田園さんのお茶の特徴です。
産地直送の美味しいさ
中間業者を通さず、風味・鮮度の高い茶葉をニジヤからの発注ごとに袋詰めしています。その後すぐに船積みしニジヤ倉庫へ直入荷していますので、安心してお楽しみいただけます。
---
Chiran has many tea farms. The mountain is called Satsuma Fuji, a Kagoshima version of Mt. Fuji.
知覧は薩摩富士と呼ばれる開聞岳を望む日本有数の緑茶の産地です。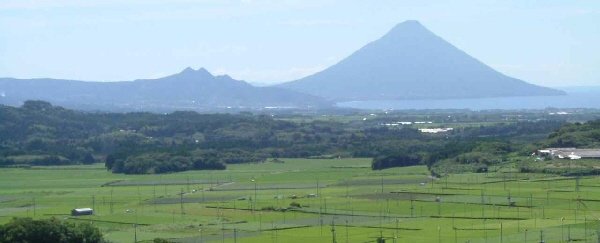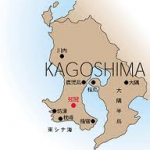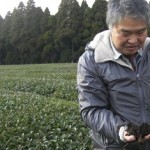 Mr. Orita's tea farm. This one pictured here uses organic farming techniques.
What determines the flavor of the tea? Yes, it is the soil.
折田さん自慢の茶畑。写真は無農薬栽培の畑です。
お茶の味を決めるのはやはり土でした。土の味でどのような味のお茶になるか分かるそうです。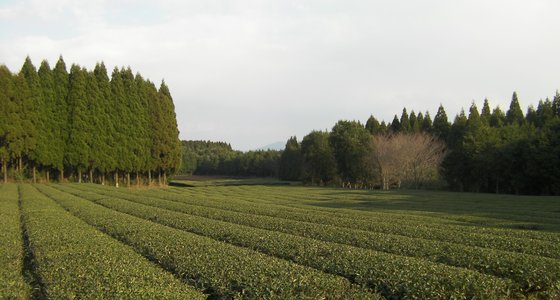 NEW ITEMS! 新商品!
FUKAMUSHI SENCHA (Deep Steamed Green Tea)
Fuka-mushi-sencha has a richer flavor and deeper green color due to the longer steam process. The flavor is soft and often with a strong hint of sweetness. The wait time is shorter than regular green tea, so you can enjoy it without the hassle.
深蒸し煎茶
深蒸し茶は、通常より蒸気をたくさんあて、旨み成分を濃縮したお茶です。茶葉が細かいですが、煎茶のように数分待たなくても、鮮やかな深緑の緑茶が味わえます。また甘みがあるのも特徴です。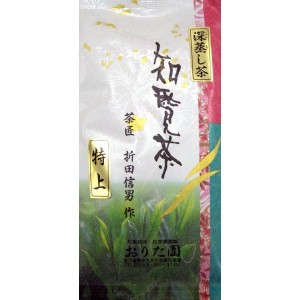 Premium Fukamushi Sencha
This is our favorite blend tea with a very strong and rich flavor. It has the best balance of color, flavor, and aroma from the Orita Farm.
特上深蒸し煎茶
新緑時に味の濃い「さえみどり」「やぶきた」の品種をブレンドしました。味、色、香りのバランスが自慢の折田園一押し商品です。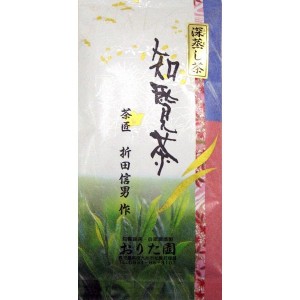 Fukamushi Cha "Fukamidori"
The "Fukamidori" (Deep Green) variety is one of the most popular of Kagoshima tea. It is deep-steamed and the result is a rich,satisfying flavor.
深蒸し茶ふかみどり
鹿児島茶代表品種を深蒸し製茶し、コクが出るよう仕上げました。いつでもおいしい、本格派のお茶が楽しめます。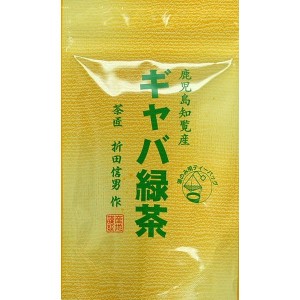 GABA Green Tea (Tea Bags)
This tea contains a higher level of "GABA," Gamma-Aminobutryic Acid. It is believed to help reduce stress and relax the nervous system. This one comes in tea bags, so it is easy to use.
ギャバ緑茶(ティーバッグ)
癒し系のお茶で高血圧の方にお勧め!ギャバには体に良い驚きの効能が一杯。ティーバッグなのでお手軽で便利です。


Catechin Powder Tea
This tea contains 1.3 times the amount of catechin in regular tea, as a result of the longer exposure to the intense summer sun. Katechin is an antioxidant and it is believed to help reduce high blood pressure and lower cholesterol.
カテキン粉末茶
真夏の太陽を当てカテキンを通常茶より、1.3倍含んだ特別こだわって栽培したお茶です。粉末状なので簡単に溶かして飲めます。