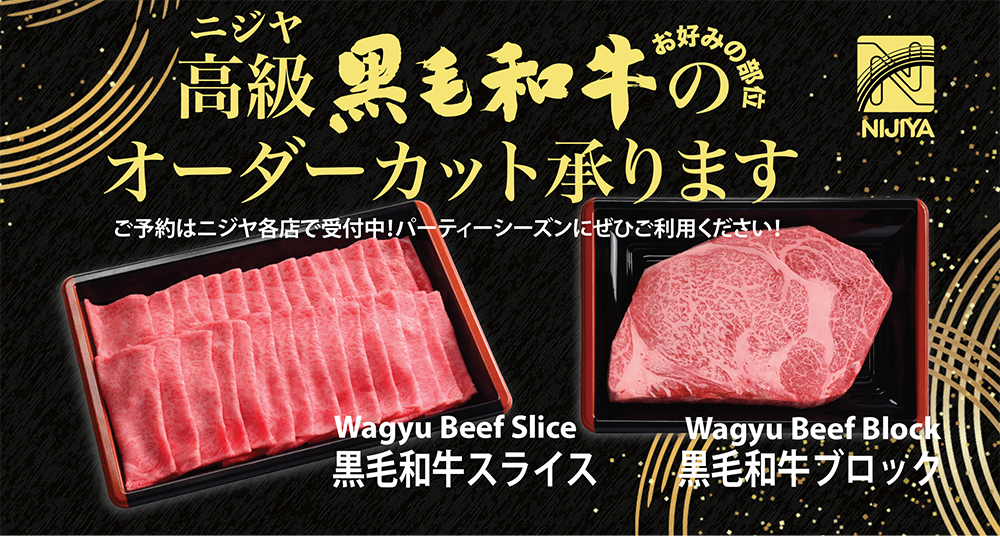 Wagyu beef customized cut is available for pre-order!
高級黒毛和牛をお好みの部位、お好きな量をスライス又はブロックでご注文できます!
● Order must be placed 3 days before your pick-up date.
● Please place your order at the store and pay up front.
● Product availability may vary by store location.
● If you have any questions, please feel free to ask our staff.
● ご注文はお受け取りの3日前までにお願いします。
● お支払いはご注文時にお願いします。
● 商品は入荷時期、店舗によりお取り扱いできない場合もございます。予めご了承ください。
● 詳しくはスタッフまでお気軽にお問い合わせください。